About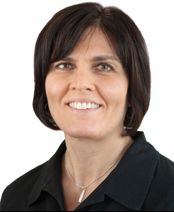 Hello, I'm, Dr. Wendy Schauer.  I'm the founder of Community Chiropractic, P.S. and Abundant Fitness Center, Inc.  I am also the author of, "The 7 Steps To Amazing Health!"
I am a 1991 graduate of Western States Chiropractic College. I have also earned my fellowship in chiropractic pediatrics from The International Chiropractic Pediatric Association – I.C.P.A. – (earning specialized training in treating pregnant women and infant children). I am proud to say that I was the first female chiropractor in the world to earn the title of R.K.C. (Russian Kettlebell Certification).
I was one of the co-founders of the Eastern Pierce County Chiropractic Association and I am a former president of the South Puget Sound Chiropractic Association. For over 20 years I have  been a practicing chiropractor.  For the last 16 years I have had my practice based in Olympia, WA.
Welcome to, "Happy New You".  I am glad that you found my website and I am excited to share my thoughts and insights with you.
Yours In Health!
Dr. Wendy